Welcome.

Located in Englewood Cliffs, NJ.

David Kim Acupuncture Clinic takes great pride in offering the best acupuncture and Oriental Medicine treatments including Chinese herbology.

Conditions We Treat,

• Pain relief 

• Infertility

• Depression / Anxiety 

• Stress

• Sleep disorders

• Asthma

• Weight loss

• Substance abuse

Recent News.

April 2015: David Kim's recent research work, entitled "Intraoperative electroacupuncture during thyroid and parathyroid surgeries to decrease opioid requirements and improve patient's quality of recovery" has been presented at the Society of Ambulatory Anesthesia annual meeting on April , 2015 in Scottsdale, AZ.

September 2013:  David Kim's research work, effect of acupuncture on hypertension has been presented at the International Conference for Microcirculation meeting on September, 2013 in Beijing, China.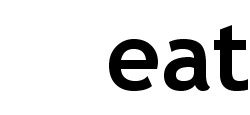 David Kim Acupuncture Clinic

600 East Palisade Avenue, Suite 2

Englewood Cliffs, NJ 07632

(201) 569-1903